Fort Hood single mom fighting to remain free | Local News
A U.S. Army Fort Hood staff sergeant is fighting for her future and that of…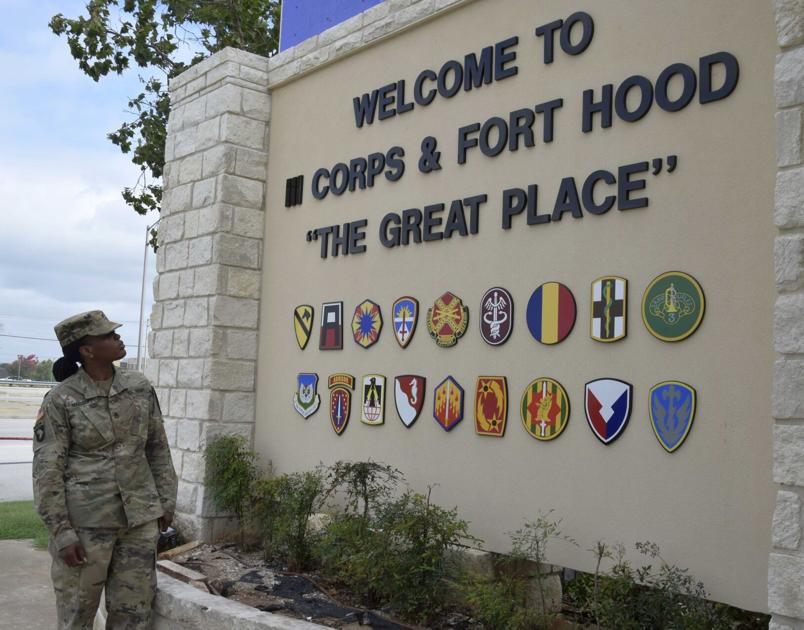 A U.S. Army Fort Hood staff sergeant is fighting for her future and that of her four youngest children who face being ripped from their home if their mother is imprisoned for a crime she says she didn't commit.
Staff Sgt. Sandy Marquis, 39, a logistician in the 1st Calvary Division Sustainment Brigade, said she used to be proud to wear her Army uniform, that she wanted her children to follow in her footsteps, but now, after years at Fort Hood, Marquis' view on the military has changed.
"I have no trust of anyone in this uniform," said Marquis, who joined the Army 16 years ago. "Out here, on Fort Hood, there's no such thing as a good leader. The only person who has been genuine is my first sergeant. She's the only one who asked me, "Hey, what happened?"
This isn't how Marquis always felt about the Army, she said. As a child, Marquis' family immigrated to the United States, to New York City, from St. Lucia.
"It was always my long-lost dream to join the military," she said. "I wanted to be a part of something."
Marquis said the Army rescued her during one of the toughest times of her life.
"A lot of people don't know the background about me," she said. "I was homeless with my two boys at 21. I joined the military out of a homeless shelter because my apartment burned down. When I got in (the Army), that was my escape from New York, because I didn't have anything."
Retelling her escape from homelessness brought tears to her eyes.
"I could write 10 books," she said.
Now, Marquis faces one count of obstruction of justice and two counts of child endangerment, of which, she says Fort Hood Army prosecutors are seeking the maximum penalty: nine years in prison.
DOD documents, provided by Marquis, show Lt. Col. Seana Jardin filed charges against Marquis on March 8, 2021, for events that allegedly took place in 2018: two counts of child endangerment and one count of attempting "to impede an investigation."
Marquis says she is being punished for an old Child Protective Services case in North Carolina which was dismissed years ago.
"One of the things they're trying to do is push the max (sentence) on a single mom, and dishonorable discharge, with a tampered (CPS) investigation that was proven that it was tampered with," she said.
Marquis' case has caught the attention of Al Sharpton's non-profit civil rights organization, the National Action Network, in New York.
"This is what I want my story to bring light to — there is still corruption on Fort Hood," she said.
Marquis' situation started in 2017 when she was stationed at Fort Bragg, North Carolina.
That's where her oldest son, Devante Marquis, then 16 years old, told North Carolina police, after he was picked up as a runaway, that his younger brother, Kamara Iseah Marquis, had assaulted one of his younger sisters.
"When I was 16, I was all over the place," Devante, 20, said Friday. "Obviously, I've changed. I had to do a lot of maturing. I was going through a lot of emotional stuff."
Devante said he wished he could take back the lie he told police as a teenager.
"Honestly, every time I think about that whole situation, I just wish I had never said anything like that," he said. "My mom may do time for something that has nothing to do with this. Every day I think about that and I wish I was the one doing the time."
At the time of the North Carolina incident, Sandy Marquis' two oldest sons were sent to live with their grandmother in New York. The case was dismissed within two weeks of its filing, when North Carolina CPS found Marquis' son's claim to be unfounded.
A letter from the Cumberland County Department of Social Services to Sandy Marquis dated May 26, 2017, says the case was closed, stating "protective services are no longer needed."
Within the same year, Marquis was reassigned to Fort Hood and looking forward to leaving the past behind her. Marquis moved her family, minus the two oldest boys, to Fort Hood in January 2018. Then, the old CPS case reemerged in Texas.
In October 2018, Marquis reported sexual misconduct of a fellow staff sergeant to SHARP, Fort Hood's Sexual Harassment/Assault Response and Prevention Program. The man was sending Marquis lewd text messages, she says, taking inappropriate photos of female soldiers, and circulating the photos around base.
"I felt objectified by the things he said he would like to do to me," she said.
The SHARP case went nowhere, the staff sergeant was moved to another brigade, but Marquis says this is when she began to face retaliatory measures at Fort Hood.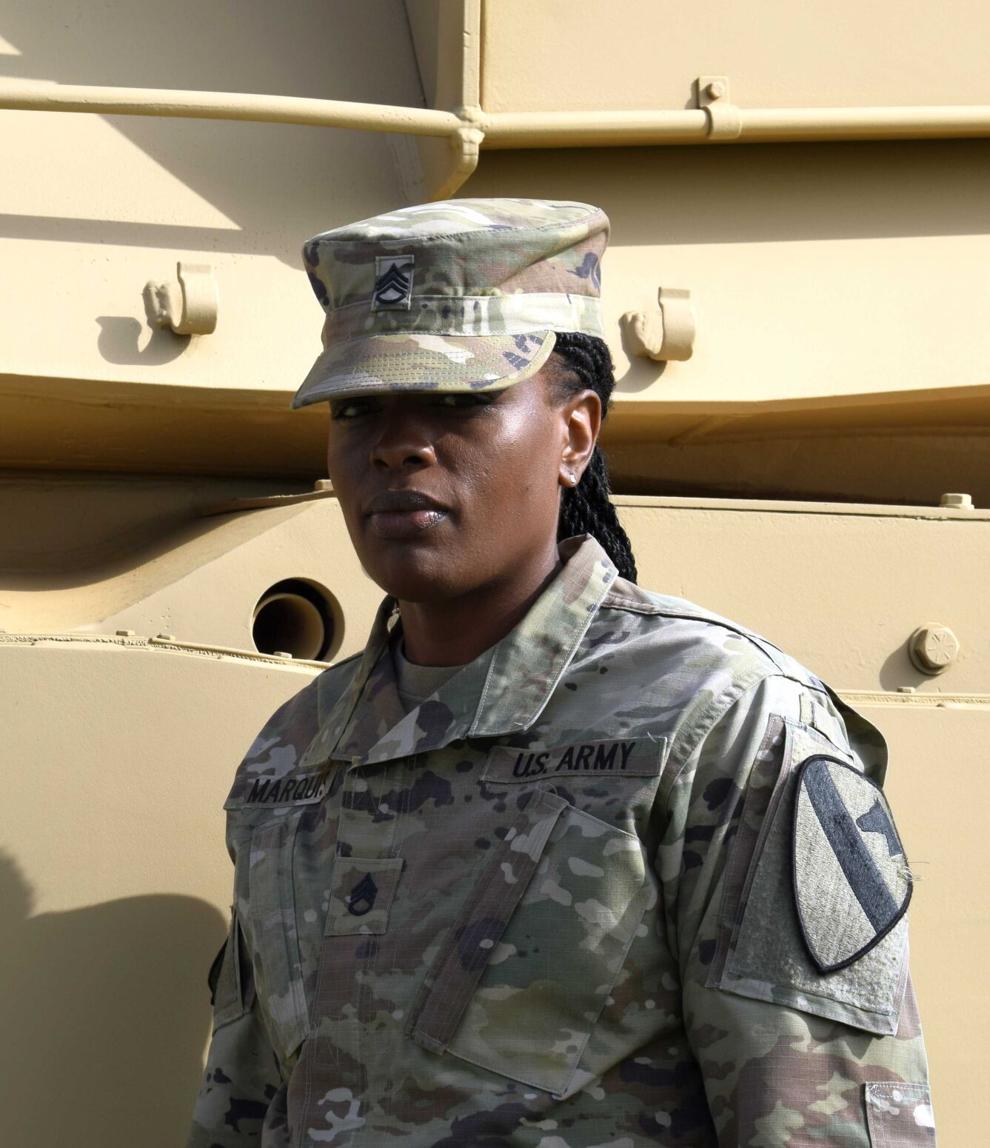 "The way I've been treated, I was shunned," she said. "You don't shun someone. The worst thing to do to an individual that's going through a crisis is for you to isolate them and throw them in a corner. This is the quickest way to send someone to commit suicide."
The next month, a CPS case was opened on Marquis in Texas, allegedly due to the fact that Marquis' second oldest son, Kamara Iseah Marquis, who was falsely accused in the North Carolina CPS case, moved in with his mother at her Texas home in August 2018. He now lives in New York with his oldest brother and grandmother.
On Nov, 8, 2018, Marquis' son, Kamara Iseah, then 15, said he noticed someone following him home after Harker Heights High School football practice. Marquis said it ended up being a CPS worker who said she was there because of the 2017 North Carolina CPS case. Marquis said she explained to the woman that the case was closed in North Carolina.
"The (CPS) worker explained to me that she was going to have a sit down on Nov, 9, 2018 with us, which never happened," Marquis said. "My children were removed from my care the next day."
A CPS family service plan document provided by Marquis claims that one of Marquis' daughters allegedly told the CPS worker that all the children slept together in the same room — a claim that Marquis knows to be untrue because her children had their own rooms in her former two-story brick, five-bedroom, three-bath, house in Harker Heights.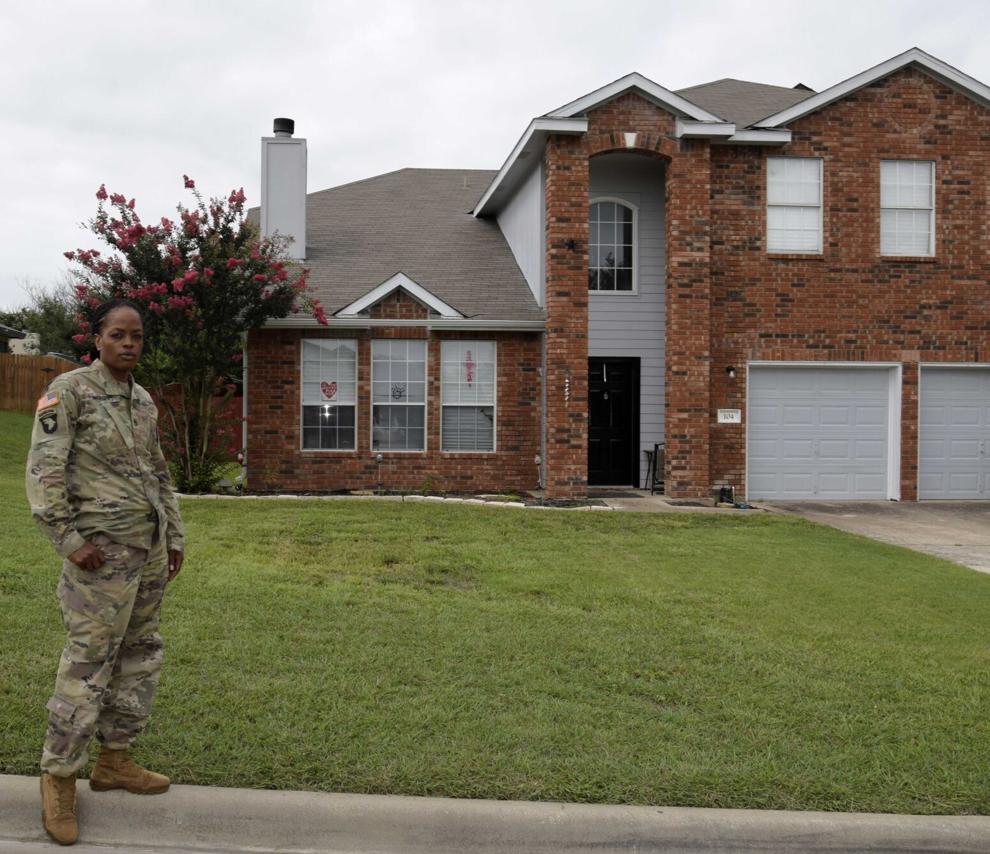 "It was like a mansion," Marquis said.
Marquis, then pregnant with a daughter she now refers to as her "angel baby," said she was completely distraught when CPS took her three youngest children — two daughters and a son, all under the age of 6 at the time.
"I was going home to an empty house, hearing my kids calling my name, laying on a couch, crying, and not eating," she said.
Marquis said she felt like giving up at that time, but her unborn child saved her.
"When I found out I was pregnant with my daughter, and I was still not accepting I was pregnant, I heard a voice say, 'Get up, you need to fight, stop giving up, because that's not you,'" she said. "I got up, and I started fighting CPS like it was no tomorrow."
On Nov. 9, 2018, after being forced to turn over her 2-year-old son to CPS, Marquis said she could still hear him calling her name at her house, so she booked a hotel.
"There was a void, and I was so worried, so I decided to go to a hotel with my only remaining son who was left with me."
She says she informed her chain of command, her first sergeant, and her mentor that she was going to a hotel.
Then, on the evening of Nov. 10, 2018, Marquis said she was stopped by a Harker Heights police officer who initially said he had a warrant out for her arrest, but then changed his story to say he was looking for Marquis' 15-year-old son, Kamara.
Marquis said she took police to her son, who was then arrested, and later released after the CPS charges against him were found to be untrue.
The ramifications of that day in November still haunt Marquis, almost three years later, as U.S. Army prosecutors allege Marquis knew her son was wanted and that she knowingly "impeded" an investigation, something Marquis vehemently denies, and a charge she says hinges on a statement from a coworker who later confessed to five higher-up Fort Hood officials was a lie. That coworker is no longer stationed at Fort Hood.
It took nine months for Marquis to get her children back, but the stint in the state's foster care system caused lasting mental scars for her youngest children, who still vocalize concerns that the state will one day take them away from their mother again.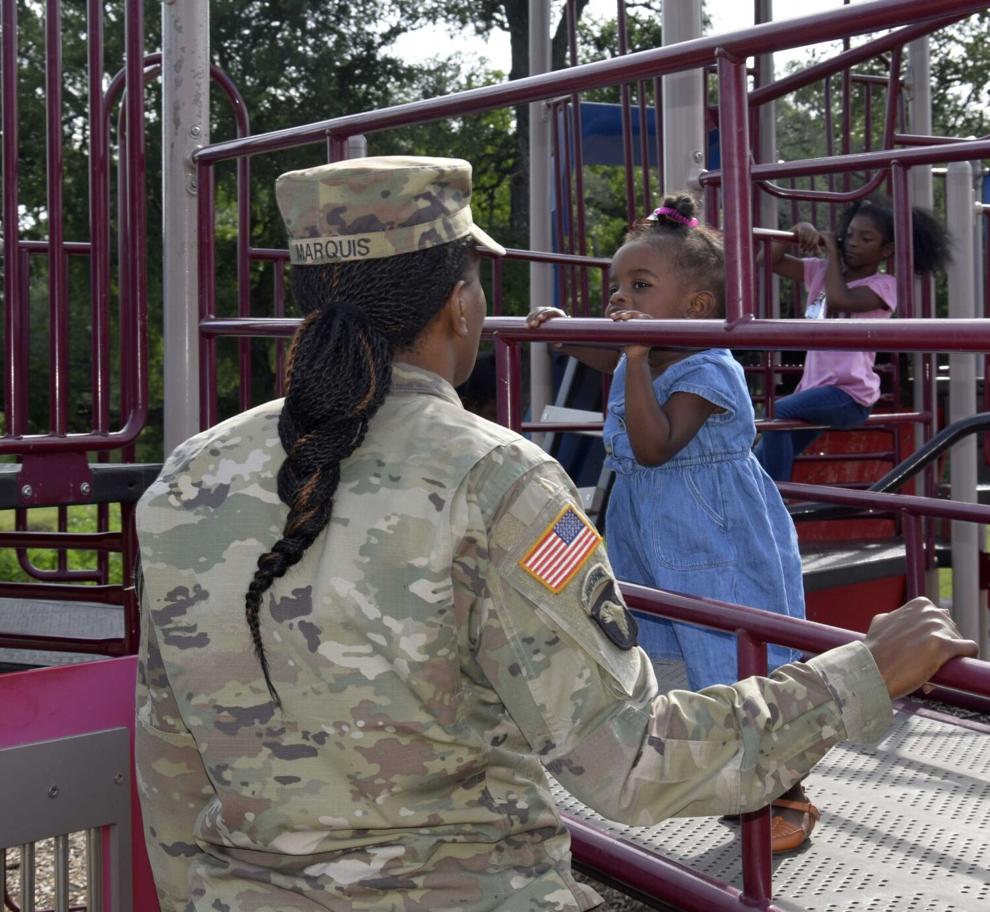 Following the reemergence of the old CPS case in 2018, Marquis said she was "stripped of her duties," "sent back to company," and fired from her job as a Master Fitness Trainer on her day off.
Marquis, who is pursing a master degree in criminal justice, said "It's supposed to be innocent until proven guilty; it's not guilty until proven innocent."
Marquis' Army-appointed lawyer Capt. Jestyne Martin, said she couldn't speak about the case to the media.
When asked for a comment about Marquis' case, Maj. Terez Little, public affairs officer of the 1st Calvary Division, issued the following statement.
"On March 8, 2021, Staff Sgt. Marquis was charged with two specifications (counts) of child endangerment and one specification (count) of obstruction of justice; these charges are totally unrelated to sexual harassment (SHARP) claims filed in 2018," Little said. "Her next court date is scheduled for August 6, 2021. Her trial date is set for August 31, 2021. No one involved in United States v. Staff Sgt. Marquis has been the subject of a SHARP complaint made by Staff Sgt. Marquis. This case involves an ongoing criminal prosecution and we cannot release specific details regarding the case. However, all soldiers facing court-martial are presumed innocent until proven guilty beyond reasonable doubt."
Little reiterated the Army's position on sexual harassment.
"The Army takes all allegations of sexual harassment seriously," Little said. "The 1st Cavalry Division continues to put People First in everything we do — we strive for a culture where all Soldiers are treated with dignity and respect."
Marquis said she is remaining level headed as she prepares for her August court date.
"The one thing the military can't take away from me is my athleticism," Marquis said. "That's what keeps me level-headed — running and working out."
Marquis' two oldest sons said they're "optimistic" and that they look forward to when "this is all over."
"All of it is unnecessary," Kamara Iseah Marquis, 17, said Saturday. "Things they're saying happened, never happened. I hope her case gets dismissed, because it's unnecessary. They're going to find nothing, like they found in the other two cases. She's one of the best moms out there."